Sometimes we have good days and sometimes we have bad days. But one thing's for sure…we never get a day off at life. So, of course, there are going to be times when we make mistakes in a relationship, either with a friend, family member, or significant other. And there's always going to be days where our love, compassion, understanding, and patience is tested.
When we're tested, often times our communication skills are also put to the test. It can prove to be challenging to communicate calmly and rationally when emotions are running high. We may lash out and say things in the heat of the moment, thus hurting someone we love. This can then lead to a breakdown in communication between you and that person.
So, what happens when the lines of communication seem broken? What happens when it seems as though those lines may never be opened up again, allowing both of you to heal and move one? First, we must acknowledge that our words have hurt someone. And we must then make it our goal to choose are words more wisely and with care, with the goal of not causing harm or hurtful repercussions. We must learn to communicate lovingly and with respect, especially when feeling emotional in a particular situation. Learning to reel in those emotions will help keep the lines of communication open.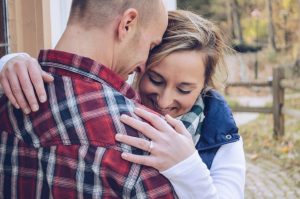 When the lines of communication have broken down, we must speak truthfully and from the heart. Truthful words give us the strength we need to help get our intentions across and make sure the person your communicating with knows where you stand. But, it's also important to remember to speak lovingly and with sincerity. That way there's a balance in the communication, allowing whomever you're speaking with to know that you intend to fix what has been broken.
When we're contemplating how to fix broken lines of communication, it's vitally important that we do some self-reflecting. We must take a step back and look inward in order to assess what happened to make us lash out and break the lines of communication with our loved one. We must be honest with ourselves before we can communicate better and in a productive manner.
Keeping the door open is also important when trying to fix a broken line of communication. We have to know and trust that after some self-reflection and careful retrospection about how to choose our words and communicate honestly, perhaps the person we've hurt will now be open to repairing what was broken. But remember, we cannot always be masters of our words, however, we can be masters of keeping the door open by keeping an open mind and heart while waiting for the lines of communication to heal.
Not everything broken can be fixed, but with plenty of love, truthfulness, sincerity, and self-assessment, those lines of communication that were once destroyed may just have a good chance at being repaired.